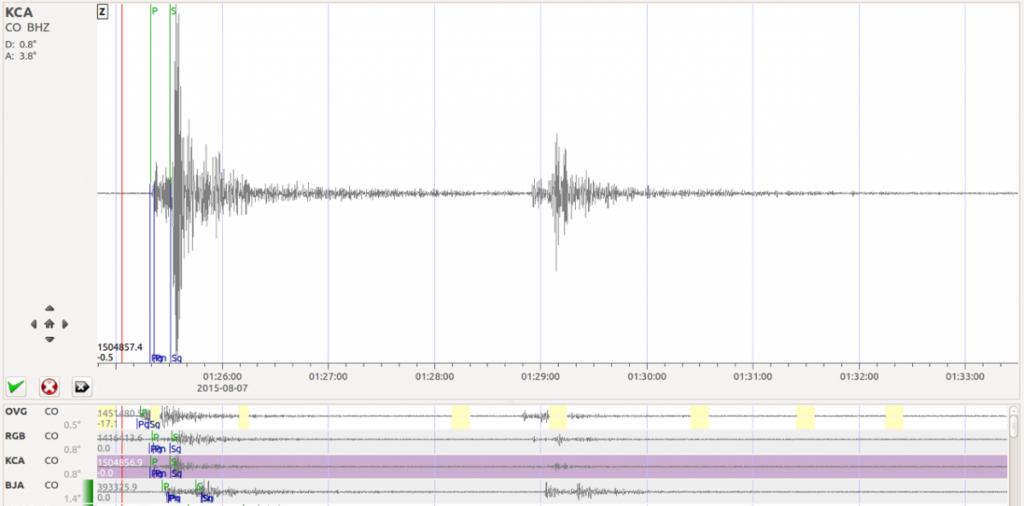 A moderate earthquake struck the Kivu region during the night of August 7th, 2015. Local authorities report 3 casualties and several injured in DRC and Rwanda. The event took place while we were still in the phase of deploying and setting up the RESIST seismic network. We could however record the event in real time with 4 telemetered seismic stations installed in Goma, Rumangabo, Kitchanga (DRC) and Bujumbura (Burundi).
The 4 local telemetered seismic stations agree well with the information from global seismic agencies such as USGS, that is the main shock took place at 1h25m UTC (3h25m local time) near Kalehe. Adding the 4 local stations does not allow to compute epicentral location that differs significantly from the solutions provided by global seismic agencies. This is due to the small number of local stations available as yet, the uneven station distribution with respect the epicenter, and the absence of precise local velocity model. See attached map for epicenter localisation estimates.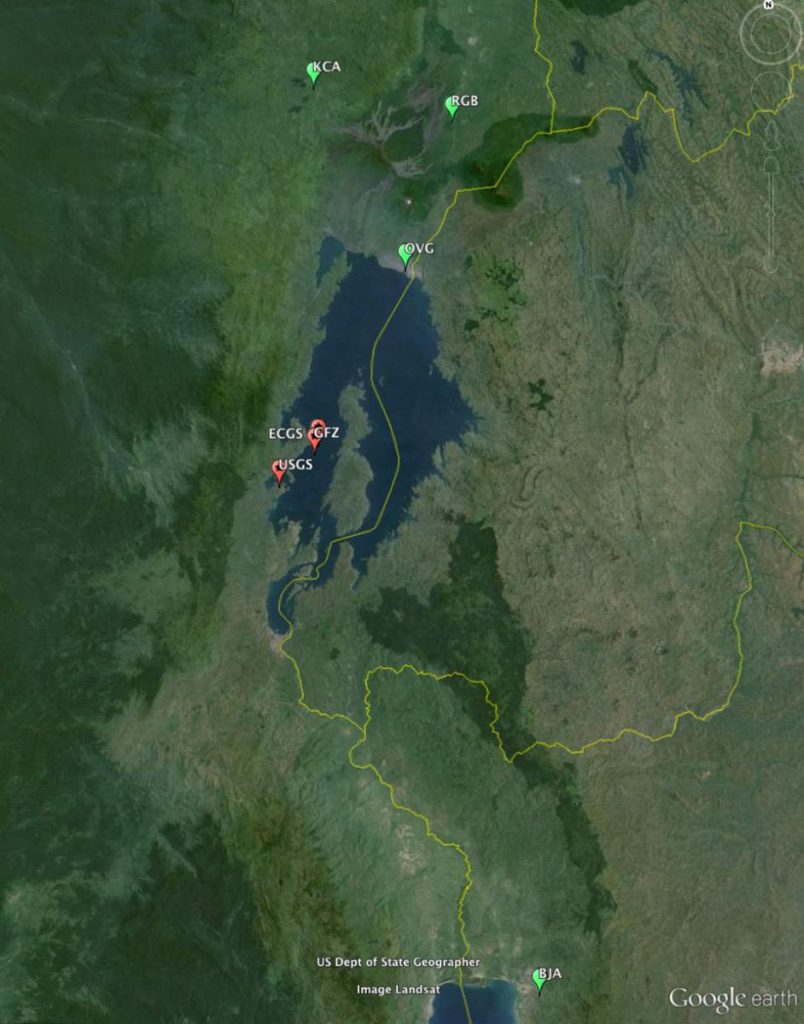 Magnitude is estimated between 5.6 and 5.8 depending on the method used. Here also these data are preliminary. Adding more non telemetered local stations is likely to improve the results, and more specifically the depth that is currently estimated between 7 and 12 km.
Please note that this information is preliminary and result from procedures and a seismic network under development in the frame of the RESIST project. At the current stage, these results can by no means be considered as precise location.
Fortuitously, two geologists from the RESIST project team were present at that time and report.